About advertising at sea
In marketing a change of perspective is a proven way to succeed. That's what we do on a daily basis. Advertising at Sea provides different angles, as we do not work in the usual business environment and mindsets. Actually we work at sea while sailing the world. 
After 28 years in international marketing, supporting more than 200 companies we untied lines and choose a different work style. The technology allows working everywhere without neglecting the clients needs. Advertising at sea offers it both – huge experience and creativity beyond the usual. While sailing the World a network of freelancers is part of the team. To us it's important that only the owner Karin and Holger deal with the clients directly. That's keeps the quality on its highest level.
 Freedom in life creates freedom of mind.

Karin Binz
"Once we have been asked to whom we would sell "the" best idea. Pretty simple. To whom who has requested it. Contrary to what is commonly believe efficient marketing ideas will not pop up in the shower. Ideas has to be worked out. Long-term experience, market knowledge and a clear understanding of human awareness and mode of actions helps a lot."
Our clients perfer to work with us because we know what we are doing.
Creative · Designer · Sailor
Holger Binz
Being successful in marketing and advertising is pretty easy. It just needs competence, substance, quality education, knowledge, experience, open mindset, sensibility, creativity, engagement and reliability – that's almost it.
Business Economist · Strategist · Sailor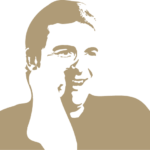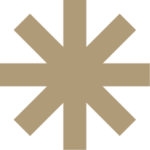 28 Years
In 28 years we have
trained and educated 94 people
served more than 200 clients
created 15 international and 34 national campaigns from A to Z
designed 141 web sites
won 12 awards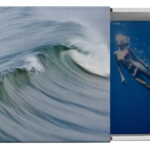 Future
A different work style does not pretend us from being "all-in" – au contraire. Our client you will take full advantage of our support while we are circumnavigating the World.
However we have decided not to accept all requests and to remain with a limited amount of clients. As we still have our professional infrastructure and network on land in place it is essential to us that Karin and Holger are in direct client relation. You can see the different topics we will take care for, this is in short: design (online/offline), design consulting and strategic/conceptual support. 
We are looking forward getting your message or request by email and we will come back to you.